East Sooke Fire Department
Due to the ongoing pandemic, there will be no Santa Food Drive this year with decorated trucks. The Sooke Food Bank would prefer monetary donations, so please consider donating here.
Open burning is open as of October 01, 2020. Details see end of page.
---
East Sooke Fire Department is a highly dedicated volunteer organization of women and men who provide fire and rescue services to our community of 1700 residents and businesses. It has been in continuous operation since 1985.

The goal of the East Sooke Volunteer Fire Department is to provide a pro-active approach to fire prevention, life safety and protection of the unique forested land we live in.

We provide education, activities and community events to encourage resident participation.
Our training evenings are on Thursday nights at 7:00 pm at our Fire Hall at 6071 East Sooke Road. We welcome and encourage new recruits.
---
Contact us
For 24 hour Non-Emergency Dispatch call 250-478-7770. In case of an emergency please dial 911 and have the location of the emergency ready

6071 East Sooke Road, East Sooke, BC
Phone: (250) 642-4411
Fax: (250) 642-6964
administration@eastsookefire.ca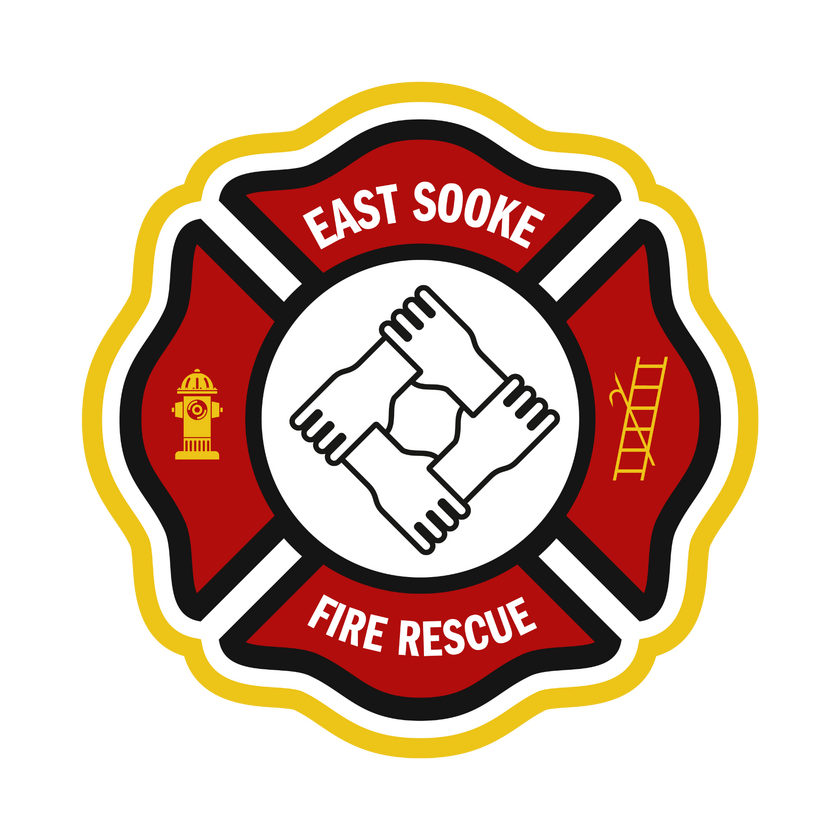 BURNING CURRENTLY: Burns open (no plastic, tires, paint, fuel, tar paper, demolition waste, garbage, roof shingles etc.)

(if not posted otherwise) October 1st - March 31st. Open burn allowed (less than 2 m in diameter and 1 m in height, 100 m away from neighbors residence, 50 m away from utilities, roads, buildings). Class A fires (machine piles = larger than 2m in diameter and 1 m in height) will require a permit. Please contact Dave at East Sooke Grocer!